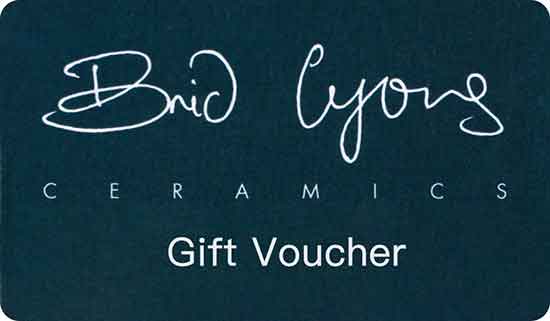 Purchase gift vouchers by selecting the amount from the drop down list. The voucher will be sent to your billing address or, you can specify a recipient by opting to deliver to a different address at checkout.*
Amount issued on Gift Card is redeemable against purchases by the bearer at my shop in Thomastown, Co. Kilkenny, Ireland.
*€1 postage is applied to send out vouchers.
Enquire About Gift Voucher