Brid Lyons Ceramics | Shop in Thomastown
My shop in Thomastown is located in the South-East of Ireland in Co. Kilkenny. Thomastown is renowned as a centre of artistic activity and has a thriving crafts community. The establishment of Grennan Mill Crafts School in 1981 has brought talented students from all over the world to live and work in the town. In 1990 The Crafts Council of Ireland renovated adjoining buildings at the mill and set up the Pottery Skills Course under the guidance of Gus Mabelson as head tutor. Enrolling on this course is what drew me to Thomastown in 1992
The shop stocks my full range of original one-off sculptural pieces. as well as a day to day household wares. I also do baby hand and feet prints, by appointment only.

Appointments
Please contact me on  +353 87 2570735 for an appointment.
Orders
Orders can be taken via phone, all major credit/ debit cards accepted.
Gift Cards
Vouchers available on request and here online.
Opening Hours
Wednesday to Saturday 11:00 am - 3:00 pm
Call me for appointments to visit my shop after 3pm. 
(closed for lunch 1pm - 1:30pm)
Closed Sunday, Monday & Tuesday.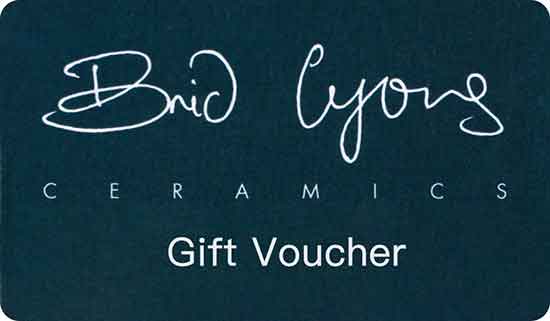 Products
As this is a bespoke studio and all items are hand made by Brid, some items  including special orders may require  up to 4 week lead time, please contact Brid for conformation.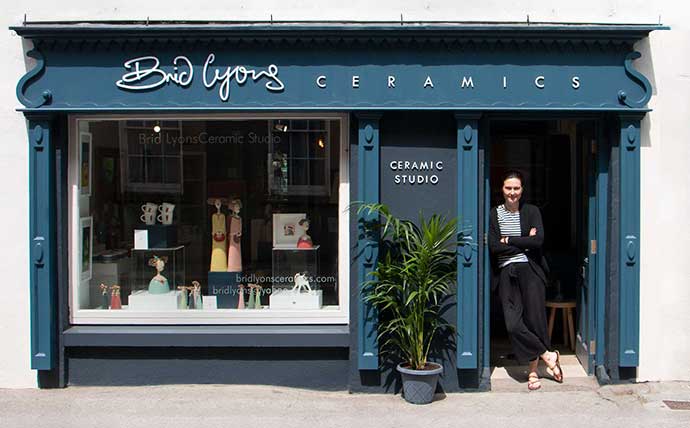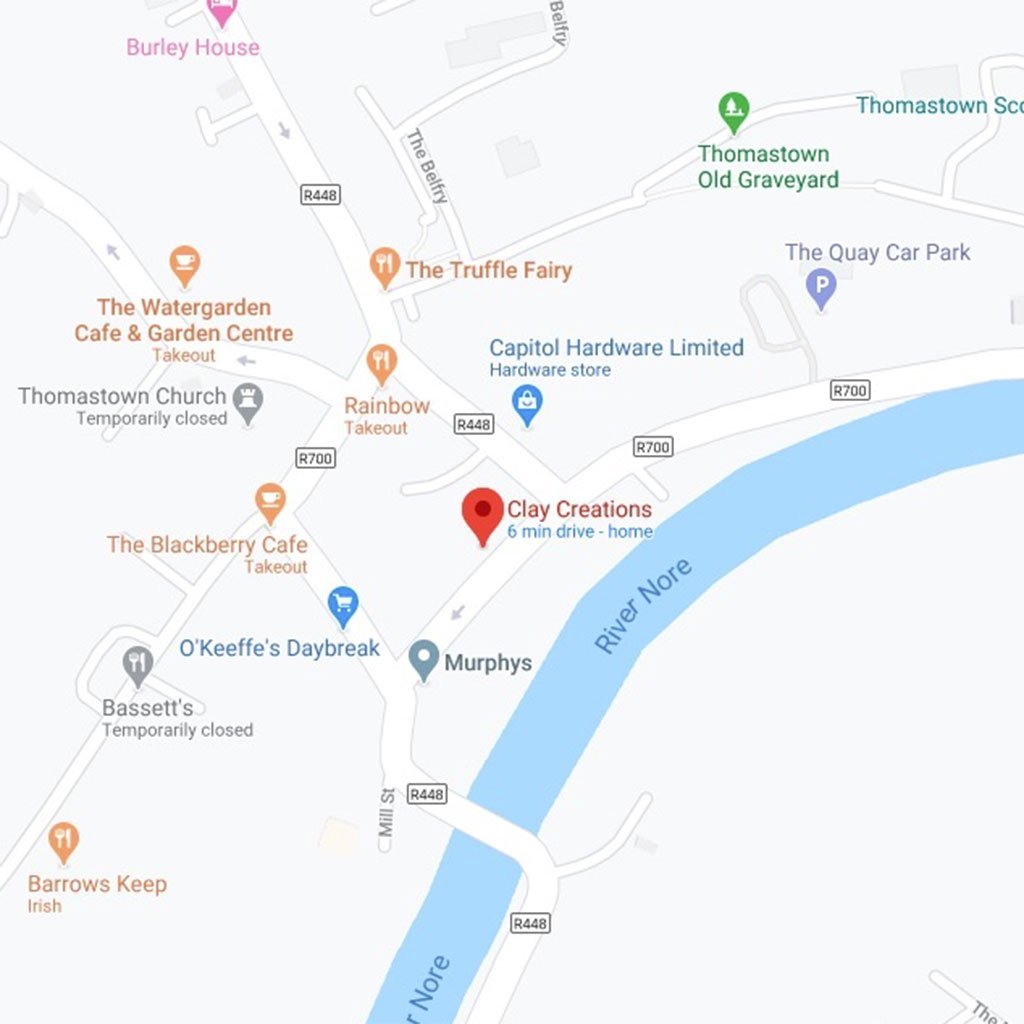 Low St, Thomastown, Co. Kilkenny, Ireland
A momento of your child's arrival into the world. A keepsake reminder of when they were small.