About Brid Lyons Ceramics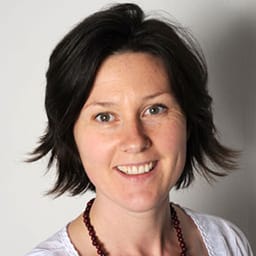 I am a graduate of Limerick School of Art and Design and the Pottery Skills Course in Thomastown Co. Kilkenny. In 2001, after a number of years working for some of Ireland's leading potters, I set up my own ceramic studio and shop, Brid Lyons Ceramics (formerly Clay Creations), in Thomastown Co. Kilkenny.
I saw a niche in the market for original one-off sculptural pieces, which led to my range of sculptural busts, notably the 1920's Ladies, received with wide acclaim. These have become widely sought after pieces both in Ireland and Internationally.
I continuously introduce new ranges of. My ceramic "Dogs" and "Art House Ladies" receive a huge amount of interest form both public and private collectors.
Each sculptural piece is unique and original and all are hand thrown and finished in my studio.
Drawn and inspired by connections I see between nature and art, I have developed these pieces to have an almost cartoon like life of their own. These depictions are not always anatomically correct. It is more their character that I am capturing.
My ever evolving ceramic art gives ceramic enthusiasts the unique opportunity to own a true original that will grow in both appreciation and value.
I would say that my pieces should have their own originality and distinct features so that they can become a focal point for collectors.
In 2016 I was nominated and won the award for Craft business of the year at the Annual Kilkenny Chamber Business Awards.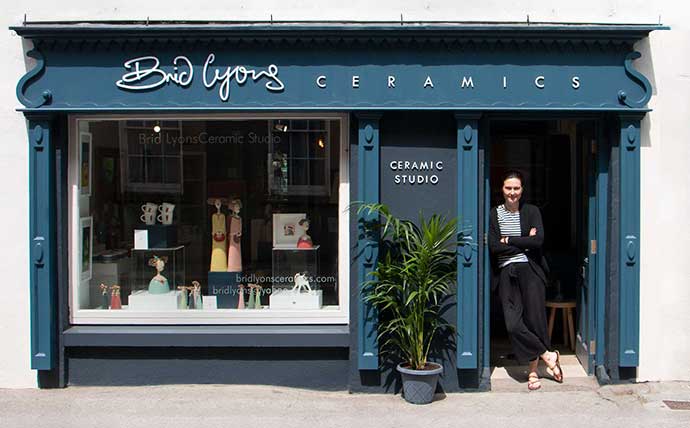 A momento of your child's arrival into the world. A keepsake reminder of when they were small.